Construction and Employment Attorney Representing New York Clients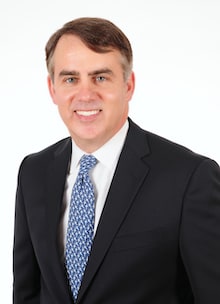 Disputes often arise regarding construction projects, employment relationships, and investments. Litigation can quickly turn arduous and expensive, and whether you need to pursue relief through a lawsuit or defend against a lawsuit, it is important to retain an attorney who can develop a strong strategy for your case. Stewart A. McMillan is a New York construction lawyer with over 15 years of experience representing all different types of parties in this industry. He usually knows the judges, arbitrators, and mediators who are involved in his clients' cases. Mr. McMillan also has substantial experience in employment disputes and FINRA arbitrations.
Construction Law
Mr. McMillan has represented contractors, subcontractors, design professionals, suppliers, and owners in construction disputes. These disputes may involve construction defects, mechanic's liens, changes in scope, change orders, payment or performance bond actions, delays, breaches of contracts, zoning, special permits, and non-payment. Sometimes litigation of a construction dispute is unavoidable. However, there are often alternatives that may be less expensive and less time-consuming than litigation.
Construction Defects
Construction defects can arise for many different reasons. They may include cracks in concrete or siding, sagging roofs, broken tiles, plumbing problems, HVAC defects, a shifting or moving foundation, water damage, improperly placed sewer lines, and structural failures. Often, construction defect litigation involves many different parties, particularly if the construction project was complex. This is because it can be difficult to figure out which party is responsible for the damage, and litigation may be the best way to answer this question. A construction attorney in New York may be able to help you hold accountable owners, developers, contractors, subcontractors, architects, or engineers, depending on the details of the defect or defects.
Construction Licenses
In New York, there is no statewide requirement that contractors must fulfill to get a license to work in the state. Instead, the state allows municipalities and local governments to provide or not provide contractors' licenses. Contractors and subcontractors need to get a license for home improvements in the municipality in which they perform work. A contractor's license is critical to his or her ability to earn a living and make claims for recovery on contracts. Mr. McMillan represents clients in license nullification hearings, Article 78 proceedings, trials, appeals, and forms of alternative dispute resolution.
Mechanic's Liens
Mechanic's liens are devices that can be used by people who work on a construction project to protect their interests. In order for an owner to sell, refinance, or otherwise dispose of property, it needs to clear any liens, including mechanic's liens. Mechanic's liens are filed by contractors, subcontractors, or suppliers to make sure that they are paid for their work on commercial or residential projects. New York construction attorney Stewart A. McMillan handles the filing and enforcement of mechanic's liens on behalf of contractors, subcontractors, design professionals, material men, and laborers. He can help these parties proceed with lien foreclosure actions as appropriate. He also works with real property owners to remove mechanic's liens.
Employment Law
Employment law issues can arise in connection with employment contracts, severance agreements, wage and hour claims, commission disputes, and whistleblower actions. Complex laws cover each of these areas, and it can be important to consult an experienced employment attorney if you face any of these issues. Sometimes, for example, severance agreements require an employee to waive their right to make claims against a company. The severance payment may be insufficient, and in these cases, an attorney can advise you on a course of action. For another example, wage and hour issues can arise during employment. Sometimes employees are misclassified as independent contractors so that an employer can avoid paying minimum wage, overtime, and other obligations.
Wage and Hour Cases
Both federal and state laws provide wage and hour protections for employees. An employee is entitled to the more beneficial law. In New York, the minimum wage varies depending on the location and size of the employer. The federal Fair Labor Standards Act (FLSA) prohibits employers from retaliating against employees who raise FLSA claims, such as claims related to minimum wage or overtime. Under the FLSA, overtime is supposed to be paid at 1.5 times your standard wage for every hour that you work over 40 in a week. When there is a violation, you may be entitled to damages, which sometimes include liquidated damages.
Employment Contracts
Often, employees anticipate a long-term, mutually beneficial relationship, but this is not always what happens. Employment contracts should spell out exactly what you are owed and any rights, obligations, or liabilities that you assume as a result of the employment relationship. When these issues are not adequately addressed in an employment contract, it can result in complicated and expensive litigation down the road. Moreover, employment contracts drafted by an employer tend to favor the employer's interests. There may be situations in which an employee has the bargaining power to negotiate better terms.
Whistleblower Claims
Whistleblowers are people who disclose an employer's illegal or fraudulent conduct. Whistleblowing may occur in connection with criminal activity, discrimination, or a failure to maintain minimum safety standards. Sometimes whistleblowers simply report these issues to a supervisor. However, in other cases, whistleblowers report the misconduct to the police or to a government agency. As a whistleblower, you may fear backlash by your employer. New York and federal laws protect whistleblowers from retaliation in the form of adverse employment actions, such as a termination, suspension, or demotion.
FINRA Arbitrations
In addition to serving as a New York construction lawyer and an advocate in employment disputes, Stewart A. McMillan can guide clients through FINRA arbitrations. The Financial Industry Regulatory Authority (FINRA) offers arbitration and mediation to resolve disputes related to securities that arise between shareholders, investors, brokerage firms, and brokers. It also can be used to resolve issues related to financial industry employment contracts that include a dispute resolution provision that specifies the use of FINRA dispute resolution. FINRA arbitrations can be determined by a single arbitrator or a panel of three independent arbitrators, chosen by the parties. An investor dispute is eligible to be heard in arbitration in the FINRA forum if the case involves an investor and an entity or individual registered with FINRA, and the claim is filed within six years from the time that the events giving rise to the dispute happened. Industry party disputes are eligible to be heard in a FINRA arbitration if the case involves an individual or entity registered with FINRA, and similarly the claim is filed within six years from the time of the events giving rise to the dispute. Certain disputes must be arbitrated in a FINRA forum.
Consult an Experienced Litigation Attorney
If you need a construction lawyer in New York, or if you are dealing with an impending or ongoing dispute involving an employment relationship or a FINRA arbitration, you should consult Stewart A. McMillan. We represent clients in New York City and in Westchester County and Southern Connecticut. Call us at 914-358-4326 or complete our online form.